It all started with this.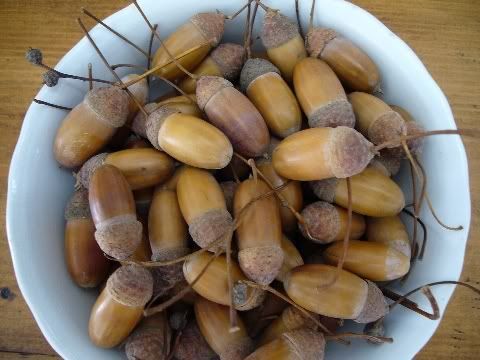 Which led to this.
The needle felted version! A different color interpretation, to be sure, but staying in the fall pallette.
This pair ended up here.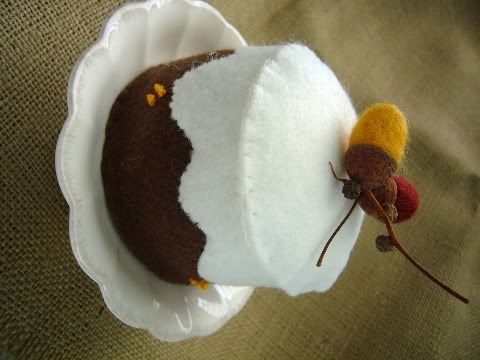 The last of my felt birthday cakes for my breakfast/lunch bunch buddies! I've now reached my goal of making one of these as a birthday treat for each of six friends. My goal was to make each one different, at least as far as the decorations go, so it was hard to keep dreaming up new options. That's how acorns ended up on top of the cake--even though, as my teenager pointed out, you wouldn't normally use *those* on top of a real cake!
I'd love to transform some more acorns into needle-felted ones, but we'll have to see how far my time and patience will stretch. If you have an oak tree nearby, gather a handful for yourself and give it a whirl!