Only one day left until my niece turns one year old! Unfortunately, the cardigan sweater meant to be her gift is still here with me...and still in a few pieces! I just finished the second sleeve on Saturday and seamed the sleeves last night. If I can get my act together, I may get the shoulder seamed and the sleeves set in by bedtime tonight.
Here's a look at where I stand.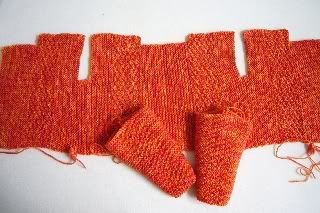 One long piece makes up the body of this sideways knit
sweater
. Just fold, and it begins to look more wearable.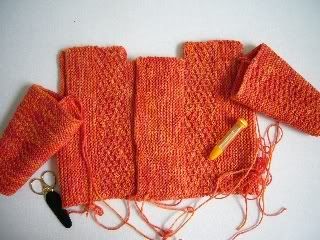 Too bad it still has to be shipped several states away. Lucky for me, little A doesn't know much about birthdays yet! She won't know any differently when it arrives a bit behind schedule. Hopefully her mama will think it was worth waiting for.