Oh, yes, it was fun...when
Ann & Kay
came to town! The Mason-Dixon bloggers made an appearance at
Yarn Shop and More
Thursday night, and they were as wonderful in person as I'd imagined.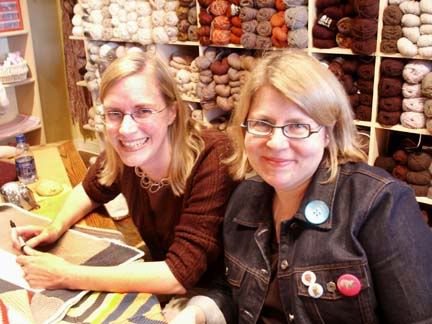 First they showed us all the lovely handknits that are traveling the country with them.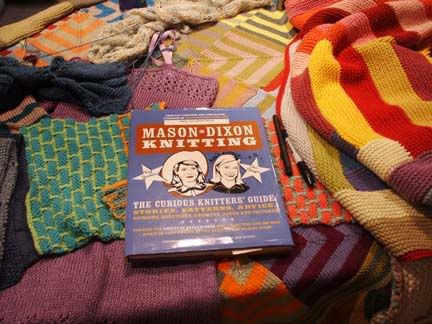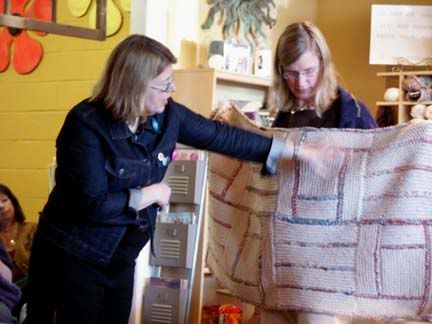 Then we got down to the business of book signing, chatting and knitting (naturally!). Ann was even persuaded to buy some of the ever-popular Trekking yarn (color #100) and some teeny-tiny Addis to try the socks on two circs technique. Go Ann!
There was also an appearance by a *mystery man* who stopped by to buy a book (for a friend?) and offered a quick neck massage to Kay.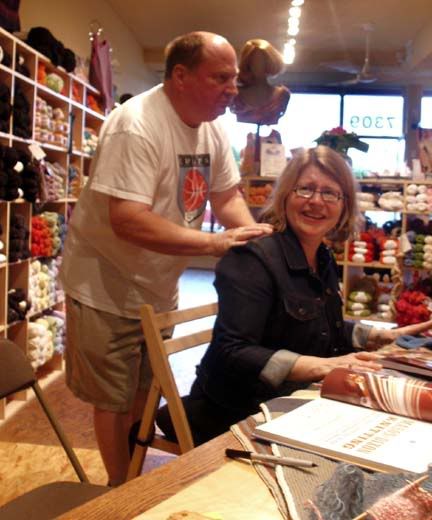 Then he disappeared into the night! Hmmm...what happens in Kansas City, stays in Kansas City.