Inspired by a beautiful log cabin blanket on
Mason-Dixon Knitting
(scroll down to the Nov. 22 entry), I decided to make a small version for an expectant mom in my family.
The entire time I was knitting this baby blanket, I wondered how large it would be before I ran out of yarn. And, whether or not it would be the right size for a wee one. So here I am, only bits of yarn remaining, and this is the size of the (possibly) finished blanket.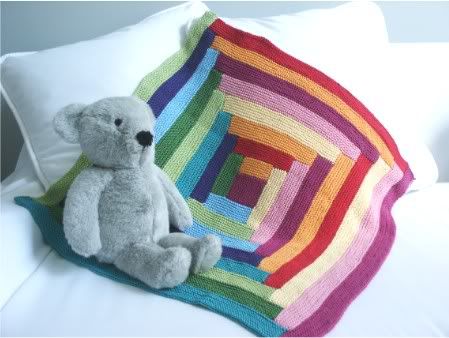 So, am I there yet? It measures just 27" square. I could certainly order more of the colorful
Knit Picks "Shine"
and keep going. But I'm not sure it's necessary. And truthfully, I'm ready to be done. This seems a good size to throw over the car seat or wrap up a newborn. I'm just not sure how useful it will be as the baby grows older. What do you think?