Cozy is done! Knit, washed, blocked and ready to wear! I'm so pleased with my first ever shawl (wrap?), my first-ever lace! This
pattern
from Knitty was great--and it was lots of fun to see it growing ever longer under my fingers. The final measurement is 68" x 21", actually longer than I expected it to be. Here are a couple of shots to give you an idea what it looks like being worn. The lighting is a bit spotty, but since we had rain ALL week last week, I'm just happy to see the sun!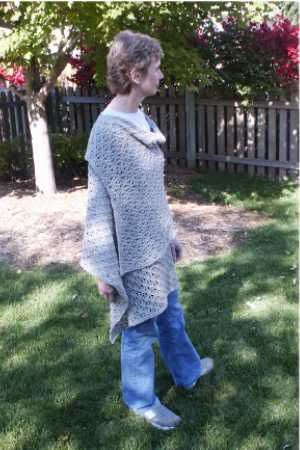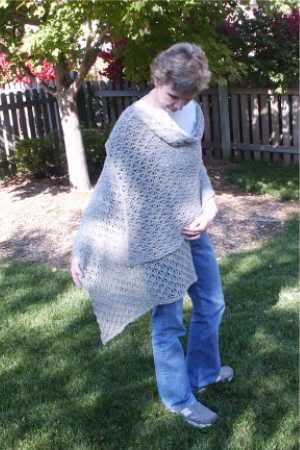 And here's a close-up of the lace pattern.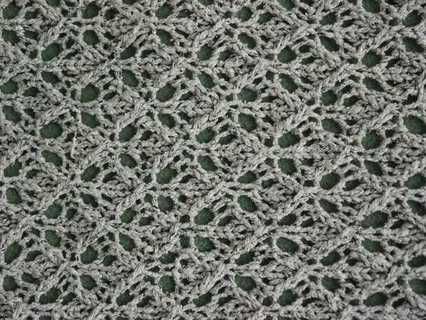 There were times when knitting this I wished I'd chosen a different (maybe softer) yarn. I used the recommended Reynolds Mandalay, 100% silk, and it had a fair amount of "natural material" embedded throughout. Some of those little twig-like things floated out when I hand-washed the shawl, some still remain! The silk also has a scent all its own, not overwhelming, but definitely noticeable. I'm hoping after some wearing that the scent will begin to diminish.
My mind keeps wondering what this would look like knit with Koigu KPPPM...ooh, wouldn't that be pretty? Well, maybe next time!