I admit I'm a copycat. I see something wonderful on another blog, and suddenly I must have it! (Within reason, of course. I'm still my frugal self, after all.) Anyway, just before my birthday last week I saw
these
on
Scout's
blog, then again on
Amy
's. I was suddenly in love. About the same time, my husband was wondering what I might want for my birthday. Easy-peasy!
Now I have my own beautiful pile of beads.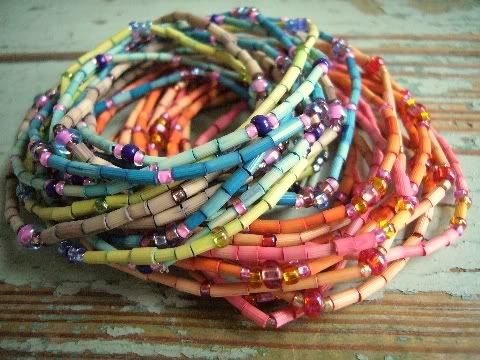 In case you didn't read about these, they're
Zulugrass
, beads of grass(!) hand-dyed by
Maasai
women in Kenya. It's awesome jewelry made by very talented women, and some of the profit from your purchase goes back to them. Very cool. I have a feeling I'll be adding more strands to my stash (a new stash!) in the future.