As sagas go, this is a brief one. So brief, in fact, I had to make a concerted effort to document the process.
Larissa
recently asked for test knitters for her Meathead hat pattern. This would be a knitalong of sorts, with knitters trying the pattern and reporting results. The fun part is that everyone was invited to embellish their hat any way they pleased.
The pattern calls for just one skein of Lamb's Pride bulky, knit throughout with two strands. You know what that means...an extra-thick hat, knit up extra-quick! Here's where I started.
Pattern--check. Size 15 needles--check. LPB--check. Ready. Set. Go!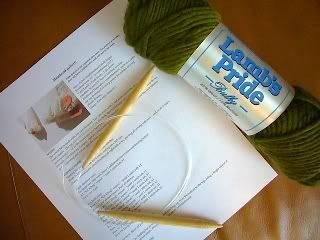 One hour later.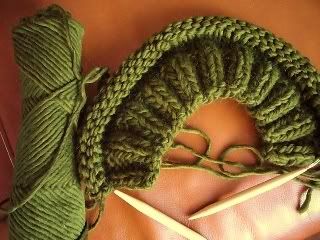 Two hours later.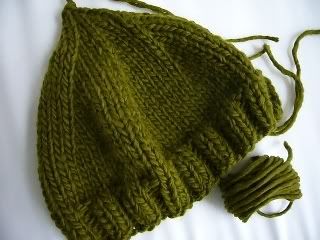 Done!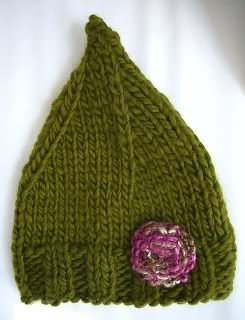 The flower was knit with the precious leftovers from my Lorna's Laces Lion & Lamb.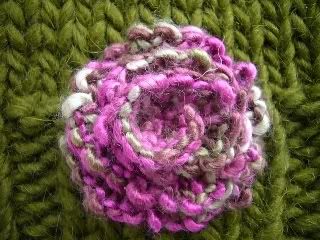 I think the colors go with the hat very nicely. That's probably a sign that I often knit with the same or coordinating colors. Time to branch out, maybe?
Anyway, this was a fun, quick knit. If you want to see more Meatheads, check out the
flickr
group.