I finally forked over the money for this
book
a couple of days ago. It's one I've looked at more than once but never brought home with me.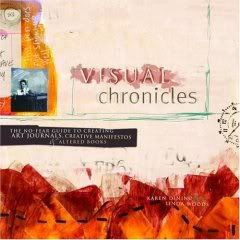 This book is jam-packed with inspiration! It's about journaling, but not in a traditional sense. The authors give lots of ideas for mini books or journals, and they *claim* you don't need to be an artist to try them. Just flipping through the book and looking at all the colorful images is a joy.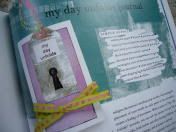 The two authors--sisters--give lots of ideas for easy themes that are supposed to give you a jump start when you don't know what to journal about. Some of the topics include a "that pushes my buttons" journal, along with "I am..." and "that made my day."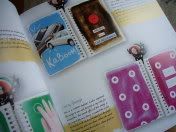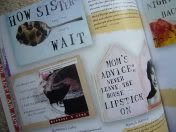 This is a book that makes me want to run right out and buy a crisp, clean journal, lots of colorful markers and paints, and create!