Here we are at Monday again, but this time it's the first full week of summer vacation for the kids. A nice, slow pace is settling over our house...aaahhhh! I enjoy being free of the busy school schedule almost as much as they do.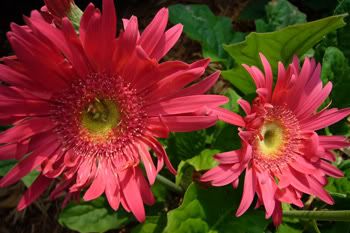 The slow pace has affected my knitting as well. So in lieu of updates about knitting progress, I want to share some great links for things to make--some knitting-related, some not.
If you're into softies, here's a great free
pattern
. So cute!
If you're in the mood for felting, how about
these
?
Feel like knitting a shawl?
Here
is an extensive listing of great patterns.
Oh, you want another softie? How about
this freebie
?
These should keep you (and me) busy for a while!