I'm flashing my stash today, but it will be a brief glimpse. You see, I don't hoard yarn the same way many do. I think it has to do with my dislike of clutter, and my dislike of spending money on something I'm not sure I'll ever use.
Don't get me wrong, I'm a sucker for supplies, tools, books and gadgets relating to a number of different crafts. I seem to be more tentative when it comes to yarn purchases. I have no problem stocking up on sock yarn, or felting yarn, as I know I can use these without a particular plan. But when it comes to larger purchases, I hesitate. I've been burned once or twice by buying something I loved, then not having enough when I actually found a project to match the yarn. So I tend to buy as I need the yarn, and generally use it right away.
What I do seem to have a lot of are the *leftovers.* At least two baskets are filled with the remains of former projects, just enough to keep, not really enough to use for much. It's hard to part with them...and I do think they come in useful at odd moments.
So without further ado, I present to you some of the prettiest yarn currently waiting for the needles to do their magic.
Basic felting yarn: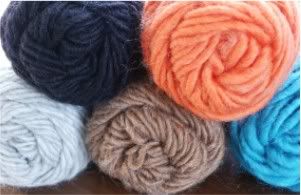 A little fancier felting yarn: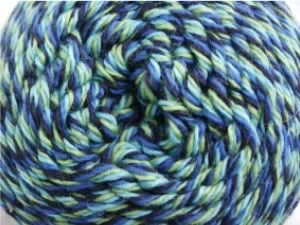 Some lovely handpainted merino: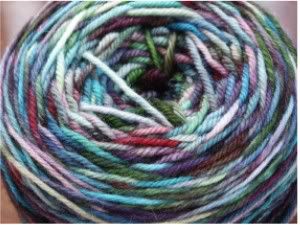 Superb sock yarn (sigh):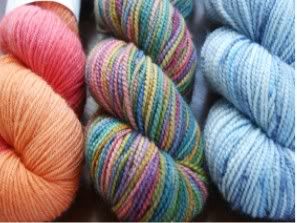 And a sampling of the precious leftovers: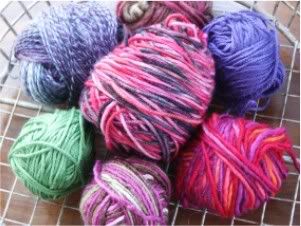 Now get on over the Wendy's and check out the entire list of *
Flash Your Stash
* participants!