I love knitting, and I love other crafts as well. My problem is that I get so caught up in reading about projects, I spend far too little time *making* them! That's the cycle I've been caught up in lately. A little bit of knitting, a little bit of crafting, a lot of cruising the blogs and haunting the bookstore. So since I have no knitting progress to show you, I'll give you a peek at some of the goodies I've purchased recently.
First up, the next sock yarn that will be on my needles.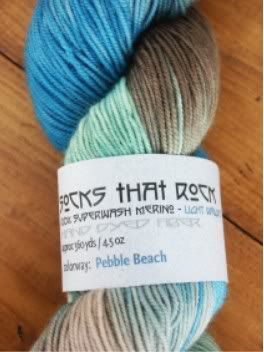 Yes, it's the infamous Socks That Rock! I'm forcing myself to finish the Trekking socks currently on the needles before starting with this yarn. Must. Knit. Faster.
Then, how about some books? This one I've been wanting for a while, mostly because of the toy patterns. They're so whimsical and irresistible.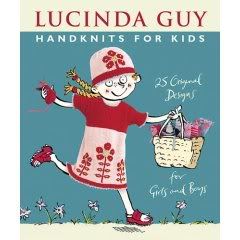 If you want to see some of the inside pages,
KnitPicks
offers a peek inside. The dog and the bird are at the top of my list.
A foray off the knitting path led me to this book last week.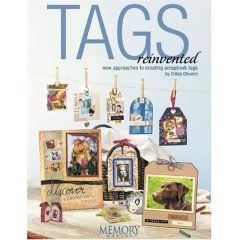 Although I'm not a *scrapbooker* per se, I couldn't resist some of the great examples in in this book. I like the idea of capturing images and ephemera on something as small as a simple tag. Sort of a mini collage that you can accomplish without spending an entire week on it. My kind of commitment!
And still on my list (though not yet purchased) is
this
sock book I've been reading so much about. I know it's only a matter of time before it's part of my library. If you want to see some examples, give
Kyra
a visit. She's got some beautiful socks to show off!