There hasn't been a lot of knitting here lately, what with planning for two birthdays coming in the next two weeks (I'll soon have a 13- and 16-year old!) along with all the usual life busyness. When I do catch a minute, it's usually some simple sock knitting. Yesterday I finally got to this point in my Trekking 100 socks.
The profile shot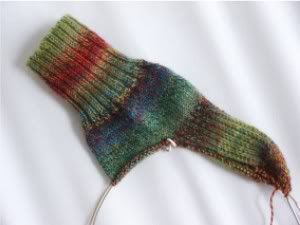 And the full-length shot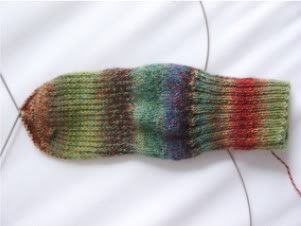 I'm still loving this yarn and the rainbow of colors! You can see I reverted to the most basic sock pattern after trying the Jaywalkers and another pattern as well. Somehow this yarn has such a strong *personality* all on its own, I decided to keep it all very simple.
Lest you think I'm stuck in a sock rut, I also started this.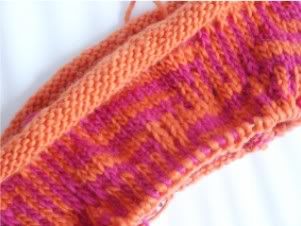 It's
Roxy Lady
, available on
The Garter Belt
. (Mine will be felted, of course.) Check it out!