This sock has been everywhere with me as I've tried to focus on getting it off the needles. Piano lessons, orthodontist appointments, play practice...you name it. Today, I finally set it free!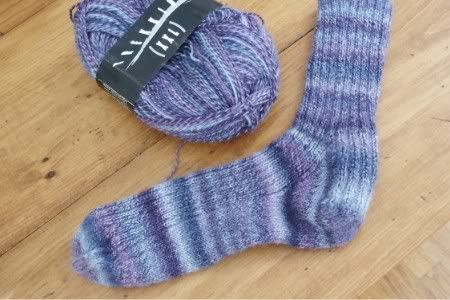 This is my first time knitting with Trekking yarn (color #109), and I love it. It's nicely fuzzy, easy on the hands, and I love the way the colors just meld into one another. There's a heathery look about it that just pleases me. I'm ready to cast on the second one now, so I can wear this pair soon. Oh, and did I mention there's another ball of
Trekking
waiting in the wings?