The second sock is finally done! And just in time for the first real blast of Arctic air here, including some snow flurries today. My feet are definitely appreciating the warm, wooly socks.
Here's the happy couple.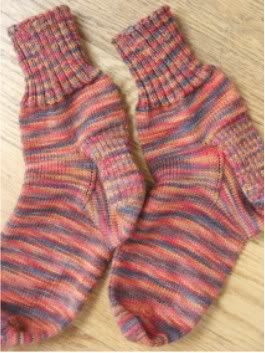 And here's a happy foot.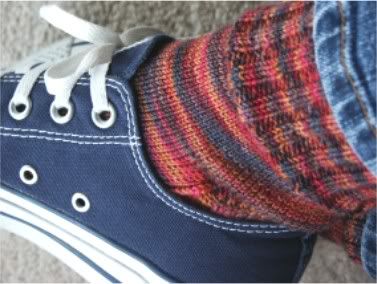 These are the perfect jeans socks, right? I enjoyed working with this Cherry Tree Hill sock yarn (Cabin Fever colorway) and I know I'll enjoy the socks even more! Next up...my new Trekking XXL sock yarn.