Why, yes, I can! That is, Bobbi can...now that he finally has his ears.
I searched high and low locally to find the Blue Sky Alpaca yarn I needed--just enough for the ears--and to no avail. I debated using some other *complementary* yarn, but just couldn't persuade myself to do so. I knew I wouldn't be happy with the outcome. So I broke down and ordered just one more skein to finish the job.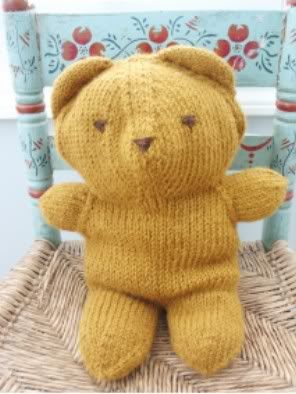 Anyhow, Bobbi has some brand new ears, and I have another project off the list. He'll soon be going to live with baby Audrey...who right now is just about his size!