My knitting projects are small these days. Scarves, hats, baby stuff. I'm not knitting Christmas gifts for everyone this year, just a couple of people. Mostly because I was out of ideas for certain people...the projects that seem fitting for each have been done.
I did recently finish this little baby gift, knit from a pattern in Last Minute Knitted Gifts. I got the book from the library a few weeks ago, but may have to put it on the Christmas list for myself.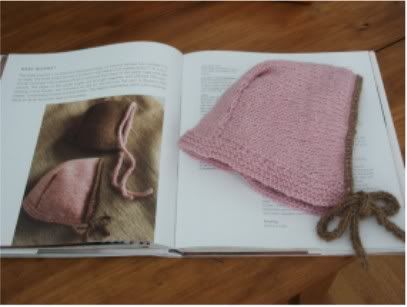 I liked the color combination shown in the book, so I decided to copy it. I didn't used the recommended yarn (couldn't find it locally) but went with Frog Tree Alpaca instead. It's very soft, although maybe gives a little less "structure" than a different yarn might. Once again, no baby to model this, but you get the idea.
In other fiber news, I recently snagged this beautiful hank of yarn at a local fiber arts sale.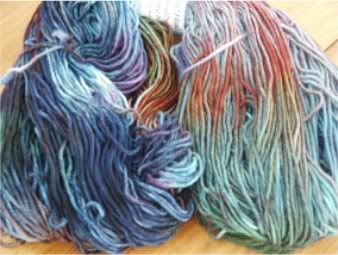 No matter how I photographed this hand-dyed hank, it was impossible to show all the colors it contains. For some reason, I keep thinking of it as mermaid hair! It's superwash wool, and I think it's destined for another Clapotis. I keep telling myself I can't wind it or start knitting until the small Christmas gifts are done. That will be my reward in a few weeks!
Now, back to my regularly scheduled gift knitting...ruffle scarf and Irish Hiking scarf, here I come!