Thanks to all who responded to my cry for help with the Lorna's Laces socks. I swatched on size 1 1/2 needles, didn't like the looseness of the fabric, and went back to the size 0 needles with 68 stitches as some of you recommended. Nothing interesting to show yet, but hopefully I'll be on the right path now.
Beyond that, my energy the last few days has gone where it usually does this time of year...into the garden. Yesterday I spent time weeding out my two raised beds that are used for tomatoes and zinnias each year. I always forget how much time the "cleanup" takes, before you get to the fun stuff...planting!
Where I live, the rule of thumb for planting is to wait until Mother's Day or later, just to be sure there aren't any last-minute frosts that could kill your hard work. So, I waited patiently to get my tomatoes into the ground. Today they're finally tucked safely in.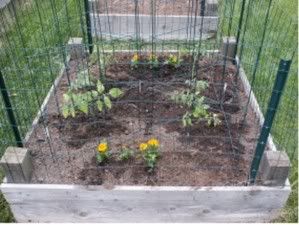 I chose four different varieties of cherry or grape tomatoes. In the past, my success with slicing tomatoes wasn't great, so recently I've just planted the tiny ones you can pop easily into your mouth on a hot summer day. They have such cute names, too!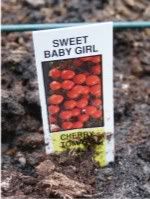 Two of the other varieties have the word "sugar" in them, so you know they're gonna be good!
I also spent time today cleaning out my back flower bed, which has become wild over the past couple of years, growing out of my control. Here's the long view.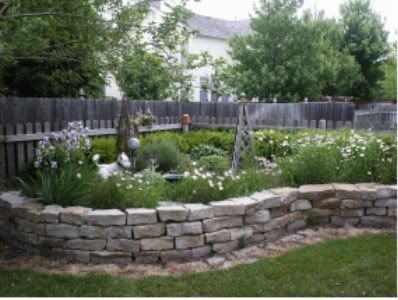 And here are some closeups of what's lurking in there.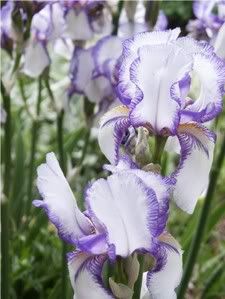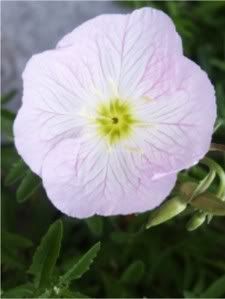 Now I must turn my attention to the potted plants for the patio...will it never end?