I've been spending far too much time in front of my computer the last couple of days. This generally leads me to neat sites with FAR too many cool things I want to make or buy. I mostly look without spending money, although I enjoy the browsing process.
A
site
I came across this evening had two hand-knit objects that are very interesting.
Take a look.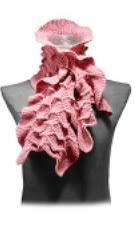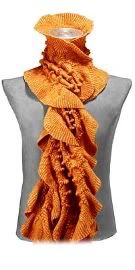 Aren't these boas great? I think they're so creative and fun. Now I just wish I could find a pattern for such lovelies. Any of you care to design one?