The
buttonhole bags
seem to have taken over. Here's the proof.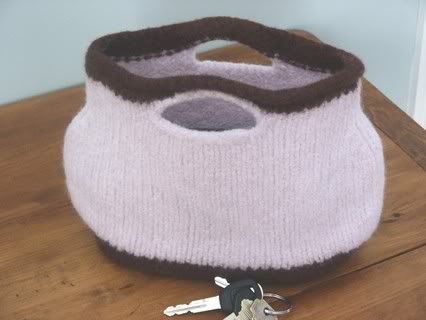 My newest addition to the collection! This one, knit with Cascade 220, joins the rotation with my previous
two bags
(lavender/lime and brown/turquoise). I've even drawn my mom into the madness. Last weekend, when they were here for a visit, she cast on--and almost finished!--a version in orange, magenta and lime. I'll try to snag a photo of hers when I visit later this week.
Next, I've promised I'll knit one for a non-knitting friend...so back to the
Yarn Shop
I'll go for the next color combo. Any suggestions?