The long-awaited day is here! I finally finished the mate to the Regia sock I knit months ago. And this time they're actually the same size.
Here's a shot of the happy pair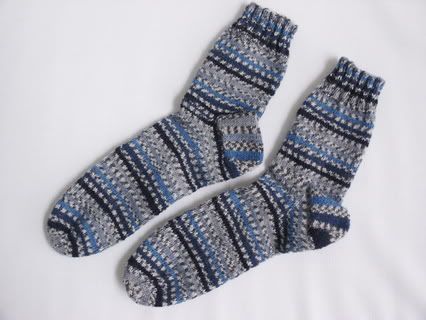 And the first time on my feet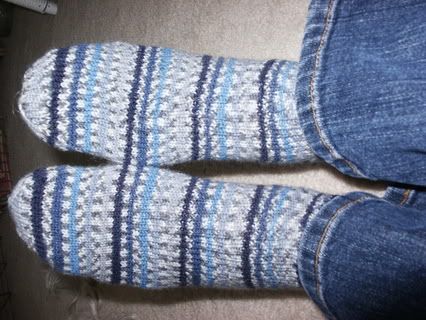 They look great with jeans, yes? (The most-often-worn item in my wardrobe!)
Technically, this pair is actually the second and third socks I've ever knit. The first one was knit carefully per the instructions, but I didn't like the fit. A little baggy, too long in the cuff and a toe I didn't like. So I knit the second one with modifications--on size 0 bamboo DPNs!--and once I knew I liked it, the original was frogged and became the mate to the second one. Got all that?
Anyway, I wore these for the first time today and I'm very pleased with how they fit and how they feel. I'm inspired now to cast on for another pair...and I have the perfect yarn waiting in the wings. I'll show you later!