I promised to show you the finished Irish Hiking Scarf I knit my husband for Christmas. It's knit in a dark charcoal, so I'm having a hard time getting just the right photo. Anyway, here goes!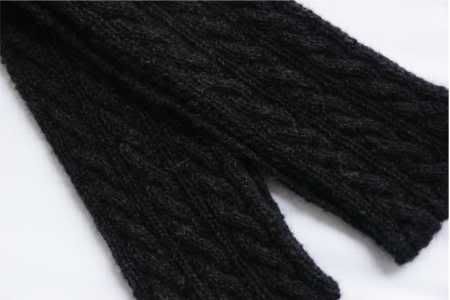 I enjoyed this project a lot--the
pattern
was easy to follow, and it was my first venture into the world of cables. I also loved working with this yarn--Classic Elite Alpaca--and I hope it will be enjoyable to wear as well.
Thanks again to Adrian for sharing her great pattern! Be sure to get in on the
knitalong
if you haven't already.