My latest project was furry, fun and fast to knit! Can you guess from this photo what it is?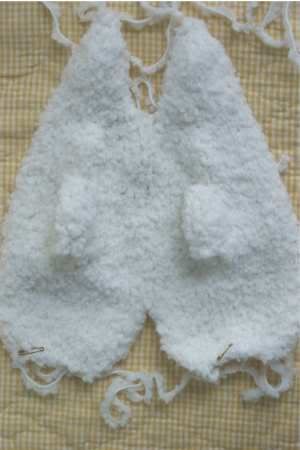 Looking familiar now?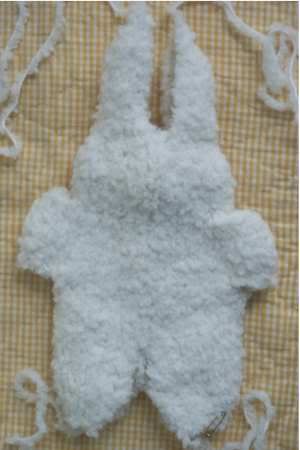 Ta daa! See the happy little face?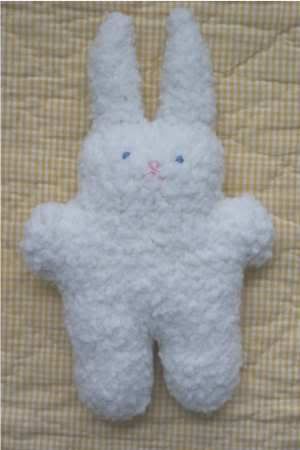 This little softy is knit from a
pattern
designed by
Kate Gilbert
. It's knit all in one piece, which then folds back, ready for seaming. I made the medium (Mama bunny) size, about 10" tall, although two other options are available. It only takes about 60 yards for this version! I used Berrocco Plush, knit on size 6 needles, and it seems I might have enough left for the Baby bunny version.
The yarn is squishy and makes the finished product SO soft! It was actually very easy to knit with, and I like how the furriness hides the stitch definition. This would make an adorable baby gift, wouldn't it? I think I have to keep this one, though. *Sigh*