Last weekend there was a big sale at
The Studio
, a great LYS. They were offering 25 percent off EVERYTHING in the store for two days! Yarn, needles, books, gadgets, the whole deal.
So it's fair to say I expected lots of people to show up. I just didn't know how hard it would be to maneuver and actually get anything to take home! When it came right down to it, I didn't have the stamina of many others, so my bag of loot was somewhat small.
Anyway, I did score enough for a couple of projects.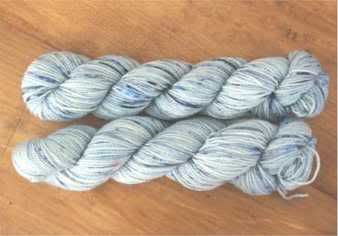 This Koigu KPPPM is planned for yet another pair of socks...although I did start wondering if this might be worth a try for
Clapotis
. (I'm still on the search for the perfect yarn for that pattern...and yes, I would need to have more yarn to make that work.) Has anyone used a small gauge yarn for the lovely Clapotis?
Well, while I think some more on that...turn your attention, please, to the newest addition to my stash.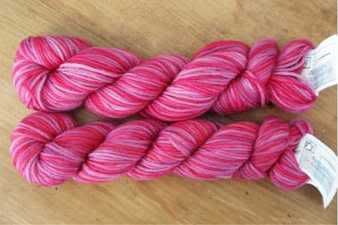 At first I planned for this Artyarns handpaint to become a pair of mittens for a friend. Now the felting maniac in me has been thinking about how neat this would be for some sort of felted object. Hmmm...we'll have to see how the mood strikes me! Somehow it's just comforting to know I have these available when the urge to cast on hits again.