My mom and dad returned from a trip to Kentucky last week, and brought back these teeny-tiny wonders for me: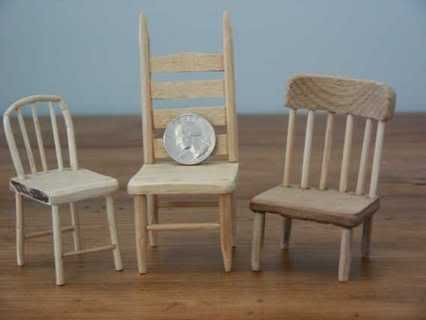 Aren't they cute? I love things in miniature, and I have a (small) collection of little chairs. These are a perfect addition. Not only that, they were handcarved by an elderly gentlemen in the hills of Kentucky.
My mom explained that when they visited his home, he had a sort of shed out back and invited their group to go in and "dig around" in all kinds of boxes containing his hand-carved work. It's unbelievable to me that a person could make such tiny and intricate pieces with only a pocketknife and a some pieces of wood.
Now I just need some teeny-tiny occupants for them!