No, it's not an exotic cocktail...it's a wonderful new felted bag! I found the Pink Lady
pattern
online at TheKnitter.com and fell in love with it. Had to have it, even though I've seen SO many patterns. I loved the unique shape of this one.
Even better, this was the fastest knit ever! Knit all in one piece, the only finishing was grafting the handles together at the top. This time I decided to try the Lopi yarn...a bulky yarn, very fuzzy, and one I hadn't knit with before.
The minute the pattern showed up in my mailbox, I cast on. The next day, I finished the bag, felted, and voila! Another fun bag. Here's what it looked like before felting (a sad sack, don't you think?)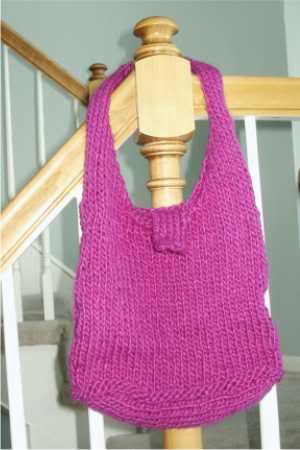 And here's the beauty shot--newly-felted, blocked and with the button affixed.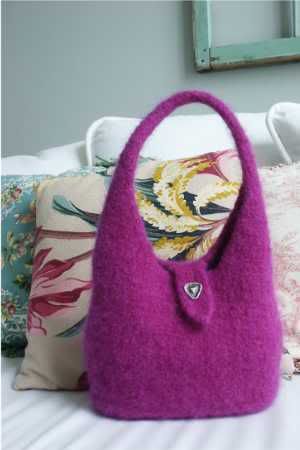 Much better, yes?
Now this one is on its way to a dear friend in Colorado...but its twin (for me) is already on the needles!