It's summer, and the sock knitting continues! I'm not cranking out socks the way
Wendy
is, but I seem to always have a pair on the needles. Sometimes they languish, sometimes they progress very quickly. At any rate, socks seem to be the *only* thing (knit-wise, that is) that's getting my attention at the moment.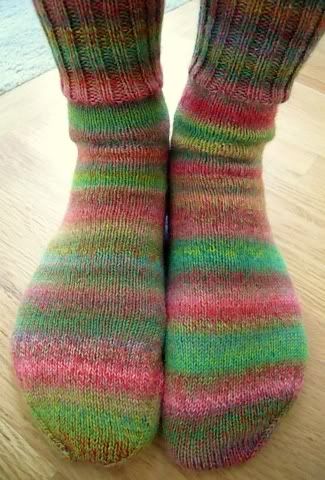 Another pair of Trekking socks (#107), newly-finished and ready for fall. What's funny about this pair is that my daughter asked, "Didn't you already knit a pair of those?" as I was workig on this colorway. She was remembering my
Trekking 100
socks, which are a bit similar until you see them side-by-side.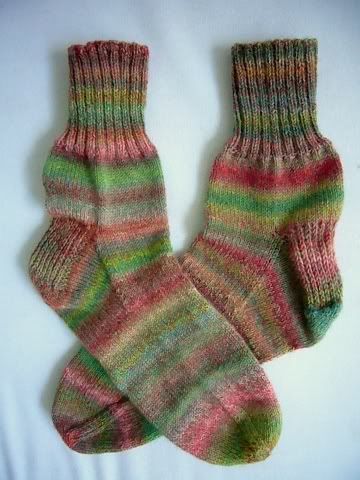 In other knitting-related news, I'm having fun playing on
Ravelry
. What a great place! I'm still in the process of logging all my past projects, which has led to lots of time spent updating photos on flickr, looking up yarn specs and generally spending hours of my time playiing online. Oops! Guess the housework will just have to wait...again.