With all the cold, nasty weather we've had in the last week or so, I got the urge to bring some springtime into the house. Here's the start of what I hope will be some floral goodness.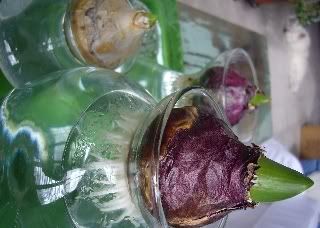 Three hyacinth bulbs, each a different color. The smallest isn't moving along as quickly, but the two larger bulbs are sending out plenty of roots.
My furry visitor is wondering (again) what I'm photographing this time!
Stay tuned for further spring-y updates.