Yesterday we had a near-record high temp of 80 degrees! I took advantage of the awesome weather to get some shots of the sunset maple tree in the corner of my backyard. This one is always one of the last to turn color and drop its leaves. The trees in the front of the house are already almost bare. I figured this might be my last chance to photograph this one before the leaves start to drift away.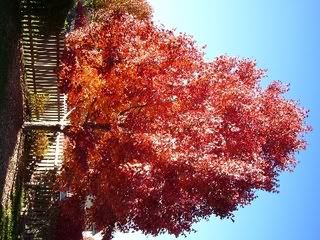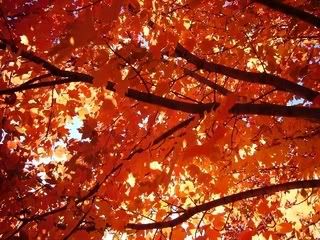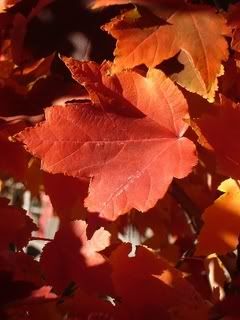 The sunlight was so bright the leaves almost seemed to sparkle. Impossible to capture digitally, though!
Max enjoyed the time outdoors also. Although, like my teens, he refused to pose for me!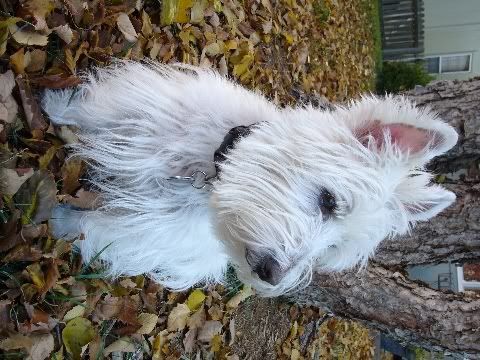 Tomorrow...cold and rain predicted!