A wee little project has been lurking in the depths of my knitting bag for a while. I'm not sure even when I started it! I pulled it out this week (as I was hiding in the house from the heat) and got back to work...I was really very close to the finish. Can you guess what these pieces would become?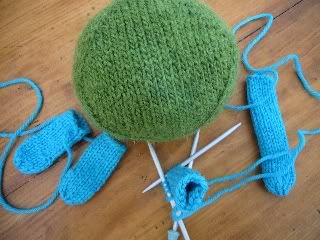 They came together quickly into this little guy.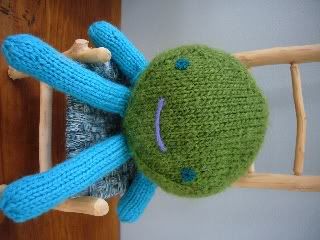 Meet Spherey! He's a bouncing little ball of happiness from the creative mind of
Jess Hutch
. I got a copy of her pattern book when it first came out, and there are some adorable creatures within. I think the booklet may be out of print at the moment, but you can get a free copy of her
Kate
pattern on Knitty.
Seems Spherey likes to pose.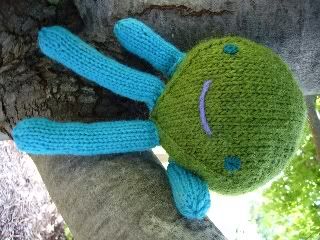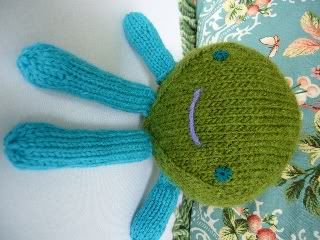 Spherey and I wish you a happy weekend!