Last week I took advantage of my son's absence (he was attending the drum major academy at Illinois State) to completely redo his room. Paint, bedding, new accessories, and lots of cleaning! This is what we started with, once all the furniture--except the bed--was moved out.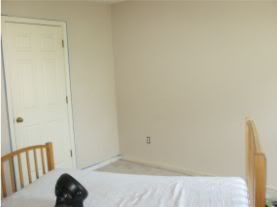 And in one week, we ended up with this.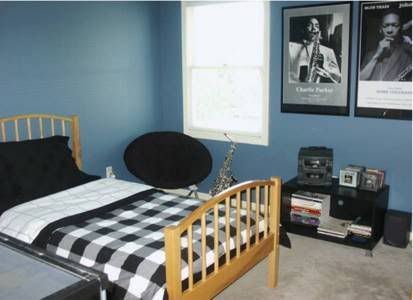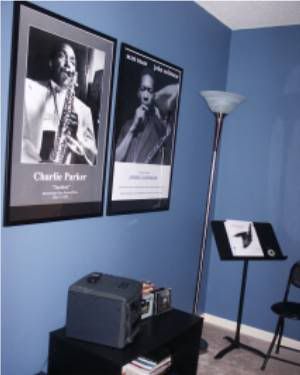 The jazz theme seemed perfect, since DS plays saxophone and loves jazz. He was completely surprised when he walked into his room Saturday evening, but overall I think he was pleased. And me? I'm *so* happy to have this project off the list!