Wow, this holiday weekend has been jam-packed, and now it's coming to a close. My parents came for the weekend, and we've had a great time--shopping...eating...visiting...eating...grilling...and more eating!
Saturday my mom and I headed out early for one of our favorite activities--antique shopping! Twice a year there's a major antiques fair just about thirty minutes east of here, called Antiques on the Common. There are three enormous tents set up in a field, and antiques dealers from all over the country bring their goodies to display and sell.
It's amazing the kinds of things that are out there for sale. I enjoy the process of browsing, even when many things are out of my price range. You'll find everything from Christmas collectibles to ironstone, architectural pieces to tiny carved animals, baskets, pewter, crocks, vintage signs and more. It's definitely a feast for the eyes, if not the pocketbook!
Here are a couple of vignettes from the day.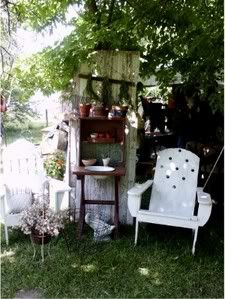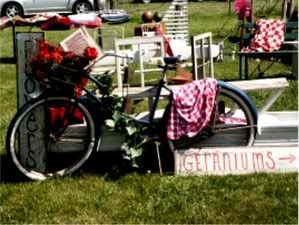 My haul this weekend was small...just a couple of tiny wire baskets, marked as old berry gathering baskets, plus a rusty old doll-sized cake pan and a plaster of paris frog! My mom came home with a red bench and an old red watering can. We had a blast.
On Sunday, after church and yet another meal, we headed out on another shopping excursion. This time we were hunting for yarn and fabric! I found some pale pink yarn for a baby sweater at
The Yarn Shop
, (which I'll show you soon) and then we headed down the street to the fabric store. We hit the jackpot with this.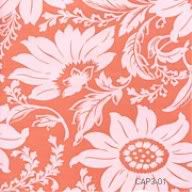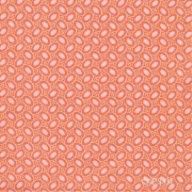 Woo-hoo! They're
Amy Butler
fabrics, which I've been drooling over for months. I'm not much of a seamstress, so I hadn't really gotten serious about making a purchase. My mom, though, is a whiz with the sewing machine...so it was an opportune time to ask if *she* would make a bag for me. (My birthday is in June, and she did ask what I'd like to have...so this seemed perfect.)
Anyway, there was such a wonderful fabric selection, it was hard to choose. Ditto the patterns. I finally chose the two fabrics above, with the floral for the outside and the small pattern as the inside lining. Hopefully it will soon become this.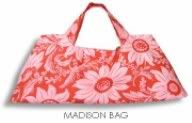 I'm already in love. I just hope I can hang on for the next few weeks until it becomes my favorite birthday gift!