Happy Valentine's Day to all! In honor of the day, I want to share with you something I love. Take a look.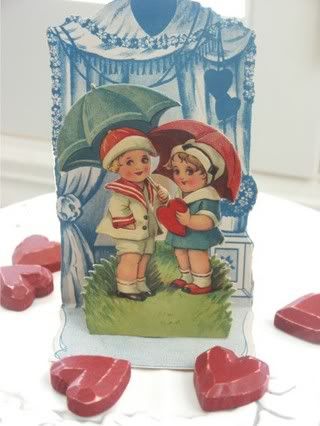 This is a vintage Valentine I purchased a couple of years ago at an antique show. An elderly couple was selling most of their cards, and I snatched up quite a few. They told me they wanted the Valentines to have a home with someone who would appreciate them, as their children would probably just throw them away one day after they were gone.
This one is especially neat because it's three-dimensional and so beautiful. I bought one other like this, but I wish now I'd selected even more! I've never seen any like this since that day.
Here are a few others in my collection.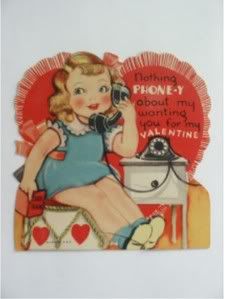 And my daughter's favorite (with moveable arms)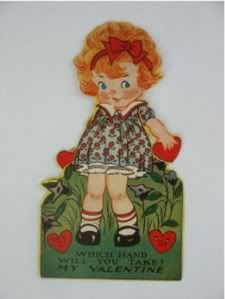 So I hope these bring a smile to your face on this day! Now go give someone you love a big hug.