All of a sudden there are so MANY projects I want to start! First, the fall issue of
Knitty
arrived last week. I immediatly fell in love with the
cozy
wrap. Isn't it gorgeous? I decided to head directly to my LYS the same day and returned home with this.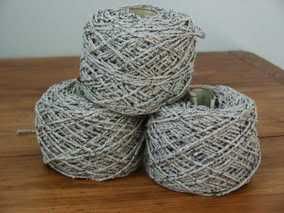 It's Mandalay by Reynolds, 100% silk. I have to admit, I was tempted by some brighter colored yarns. But, I decided to actually use the yarn specified in the pattern *gasp* and that using a neutral color would mean I could actually wear it more. I love the lacy look of this wrap, and just reading through the pattern it appears to be very straightforward. I've never knit a lace pattern (if that's what this is) so I'm looking forward to the challenge.
And, as if that wasn't enough knitting excitement, I WON some yarn and a fun diamond-motif sock pattern!
Susan
held a contest on her blog, and I was the lucky winner of this delicious yarn: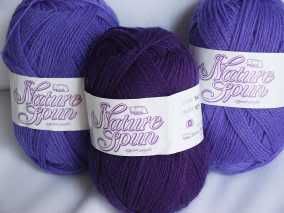 She graciously provided a copy of her original
Picasso
pattern as well. Thanks, Susan! If you want a copy, too, you can purchase it on her blog.