We left for vacation June 9, returned June 18, and I feel like I'm in a time warp. June, almost gone? How is that possible? I spent yesterday washing clothes, buying groceries, checking email, taking the dog to the vet, all the "back to reality" things that must be done. Thing is, I'm too tired to properly tell you about our Michigan adventure. So here are a few photos to stand in for all the words.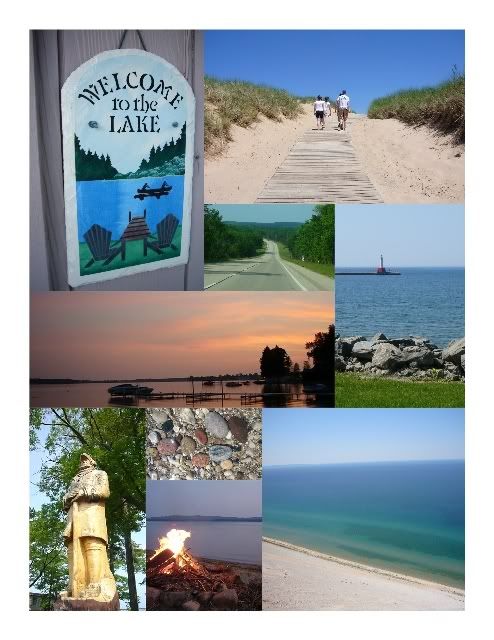 Suffice it to say there was a lot of driving...over 2,000 miles, all told. We stayed at a lake house in Petoskey, Michigan, with other family members. Good times! It was low-key but fun, and we all actually got along. My two kids had counterparts their own ages, which helped keep everyone happy.
In knitting news, I did get to visit three
yarn
shops
! Two of the three were definite winners. One was even attached to a bakery! They were well stocked and I could have spent way more time there than others were willing to tolerate. My purchases were few--a couple of patterns, plus some Lorna's Laces Shepherd Sport--but it was a treat just to take it all in. Actual knitting time was limited (I can only tolerate a bit of car knitting) so my progress was far less than I'd anticipated. I think I need a new project, other than socks, to jump-start my knitting mojo again. Maybe once I recover from the vacation I'll be back on the knitting track!