I picked up this sock again a couple of days ago; I knit the heel flap, turned the heel, started on the gusset, then set it aside. This morning I was happily knitting along until I noticed this.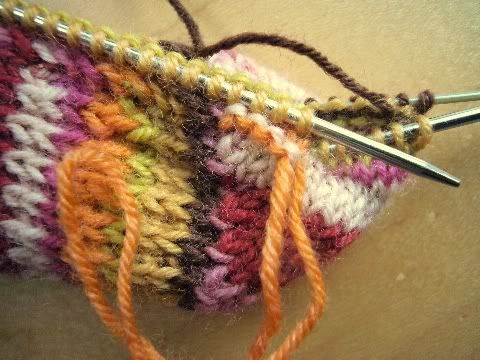 See that weird purl ridge? There are only a few stitches there now, but I had about 18 stitches that were most definitely out of place. I decided to go ahead and fix the problem now by dropping the stitches one by one, letting them unravel a couple of rows to the incorrect row, then using my crochet hook to correct the stitch. What I didn't expect was the appearance of the orange yarn that's now hanging there! What?!
For every stitch I fix, the orange loop grows a little longer. How is that possible? I can't even figure it out. The only thing I know to do now is to pull that offending loop inside the sock, cut it, then weave in the ends when the sock is done. What do you think? I guess this will be the "wonky" sock of the pair!
Update
: My evil plan for repairing this problem did not work! After much frustration and gnashing of teeth, I'm now back to a workable spot.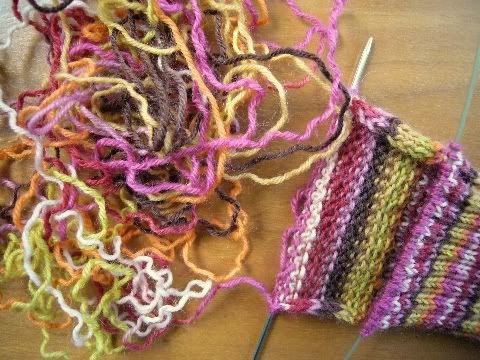 Pretty, eh?