I've been sucked into
Zimmermania
after spending far too much cruising that blog, admiring all the wonderful knits. With my niece expecting her first baby in August, I have the perfect excuse to indulge in some baby knitting.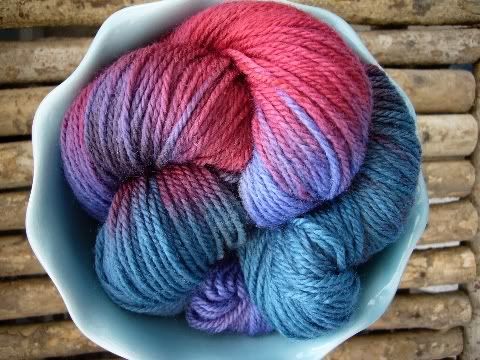 This is
Lorna's Laces
Shepherd Sport in the Ravenswood colorway. I plan to cast on a Baby Surprise Jacket with this yummy yarn, just as soon as I wind it into pretty little yarn cakes. Since we don't know the gender of the baby, this seemed like a good bet. And, the baby's Mom and Dad both love blue, so hopefully this will be a hit.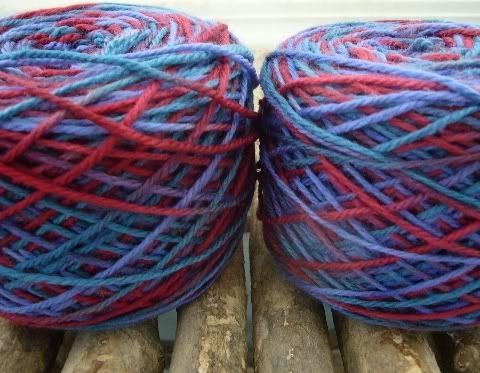 I ordered my yarn from
Angelika's Yarn Store
and the service was incredibly fast. Ordered on Friday, yarn in the mailbox Monday. Gotta love it. I'm just kicking myself that I didn't order some of
these
while I was at it!