Surfing the 'net brings all kinds of shopping opportunities right to my keyboard. I do a lot of bookmarking, stashing ideas away for future purchases. Every so often, though, I just have to BUY! That's what brought this package to my door.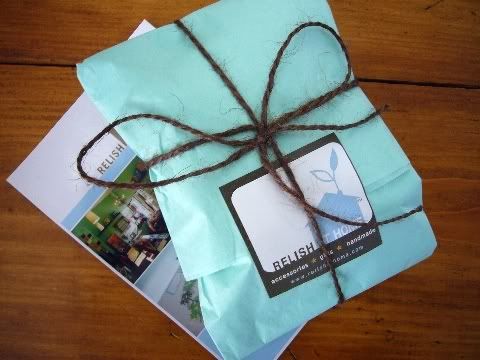 I love good presentation. Especially when something this cute waits inside.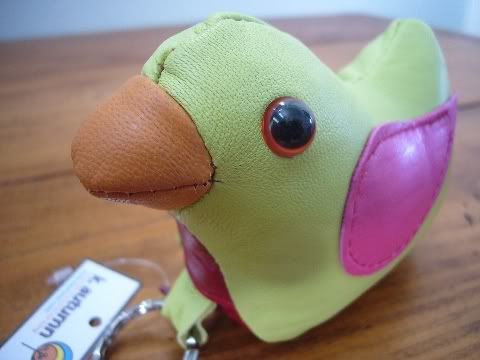 It's a wee coin purse, complete with key chain. The zipper is on his little belly. Can you believe the cuteness?
I found this little guy through
Modish
, a great indie shopping blog. It's made by Kelly, owner of Relish at Home. Her online
store
is still in development, but bookmark it now. Happy weekend, all you online shoppers!