I've been drawn to the idea of color knitting after seeing all of Kyra's gorgeous
creations
. I never really gave it serious thought until fellow knitter Judy came up with a
source
for this hard-to-find book.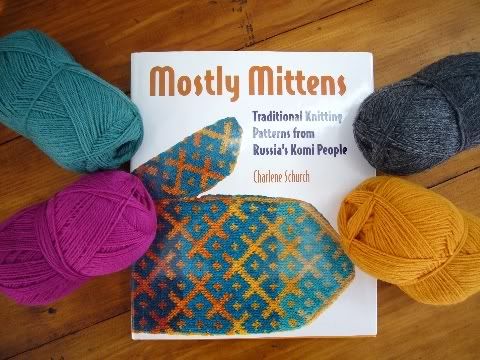 I managed to get my hands on the next-to-last copy, so here I sit, committed now to at least giving this a try! I have to say, the thought of learning colorwork on teeny-tiny needles is a little intimidating. I
ordered
this yummy
Nature Spun
yarn, so I really have no excuse now for not casting on.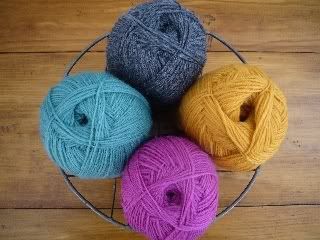 Tune in later to see if I get my courage up enough to really give this a go!