...has my knitting gone? Somehow, life has put the projects on the back burner. Can you believe it? One day I was knitting warshrags like crazy, the next minute, nothing!
I think it has something to do with the end of school looming (next week) and a family wedding this past weekend that just sucked all the time away. My 20-year-old niece was married Saturday and my dear sister did so much work to make it wonderful. She did all the flowers--bouquets, corsages, boutonnieres--plus the church decorations, the bride's veil, and who knows what else.
I don't want to be the mother of the bride anytime soon! So much work and stress. I helped with the flowers and decorating, as well as coordinating things at the rehearsal and on the day of the wedding. Oh, yeah, my dad was the *official* photographer, so I helped him as well. It was busy but fun.
During all these preparations, I did enjoy getting to use
this
new *toy.*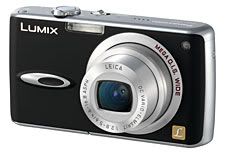 I've been wanting a tiny digital camera for some time--my mom has the previous model of this one, and I wanted it from the minute I first saw it. Since I coughdroppedcough my Minolta camera a couple of weeks ago (it still works, but the door over the memory card no longer closes) I had the excuse I needed to purchase a new one. I'm in love with it!
Now I think I've run out of reasons for not knitting...so back to the needles I go!