I had the luxury of visiting two of my LYS yesterday, even though I didn't *need* anything! It's such fun to browse, check out new patterns, more yarn...and I came home with this little treat for myself: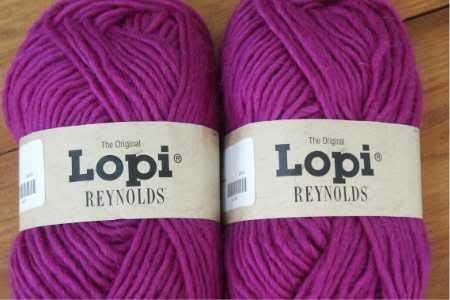 Although the yarn appears to be purple, it's actually named "Bright Fuschia." (Photographed both inside and outside, it still looks purple on the computer screen!) Anyway, I've heard from several people that Lopi is a great felting yarn, so I decided I should add it to my felted bag repetoire.
I just ordered the pattern for The Pink Lady bag from this
site
, and I'm anxiously checking my mailbox for its arrival! I love the shape of the bag...much different than many I've seen. In fact, there are several patterns here that look very intriguing.
I also came home with this
pattern
, a brand new one by Julie Anderson of Booga Bag fame! Isn't it great? I love the unusual shape! The hardest decision will be what yarn to use for this one!